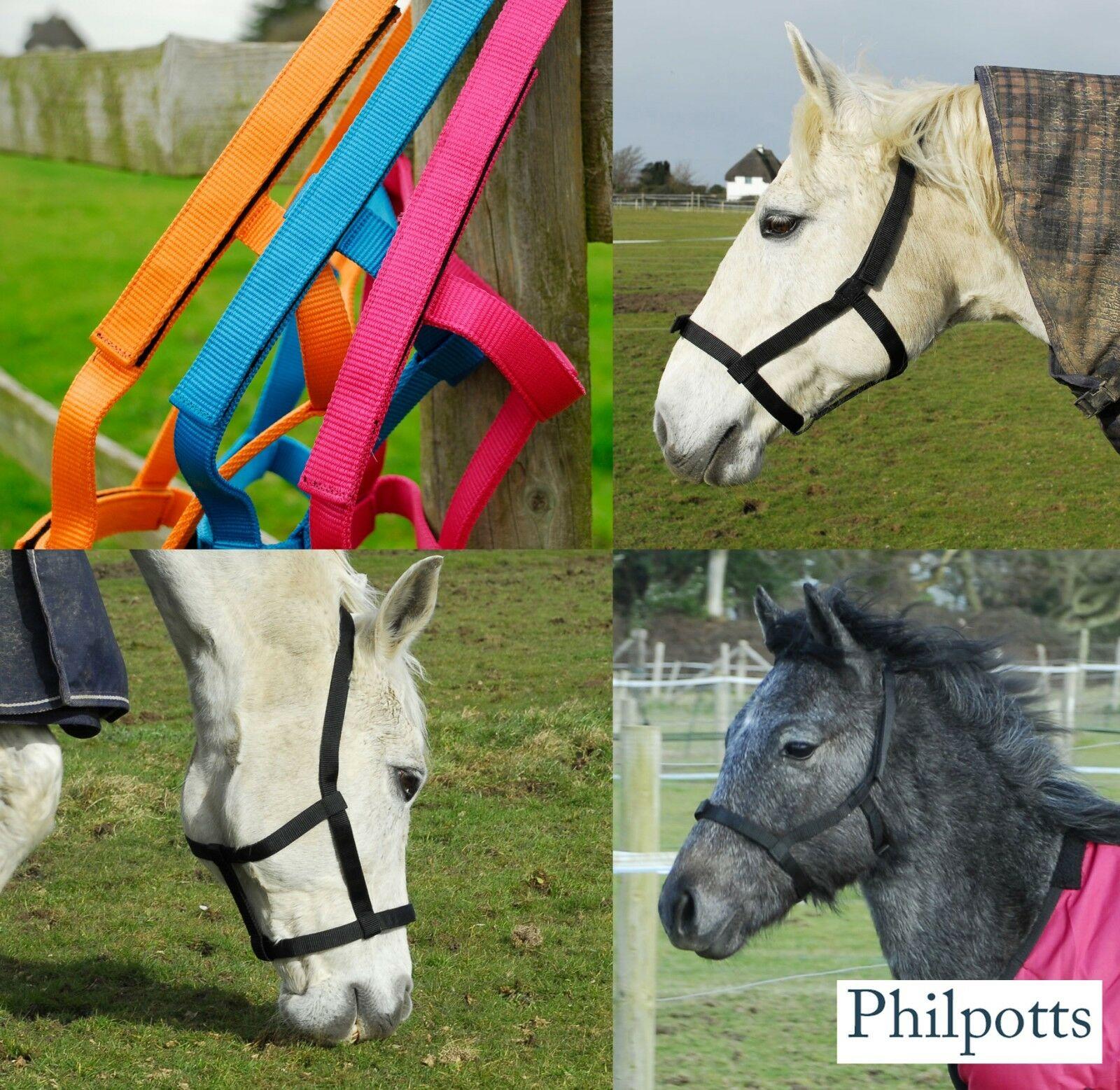 Rhinegold FIELD SAFE Headcollar NO METAL
Sorry!
We're sorry that we're currently out of stock of this product.
But, if you put your email address below we can let you know as soon as it's available.

FOAL, SHETLAND, PONY, COB, FULL or EXTRA FULL
For safe use in the field
Nylon Headcollar with Velcro 
Adjustable Headpiece and Noseband. 
Metal Free.  No buckles to catch or get hooked. 
Perfect for those horses with a metal/zinc skin sensitivity. 
Perfect for safe turnout with a fly fringe. 
Please note that these headcollars are not intended to be used 
to lead horses around or to tie up but for turnout only.