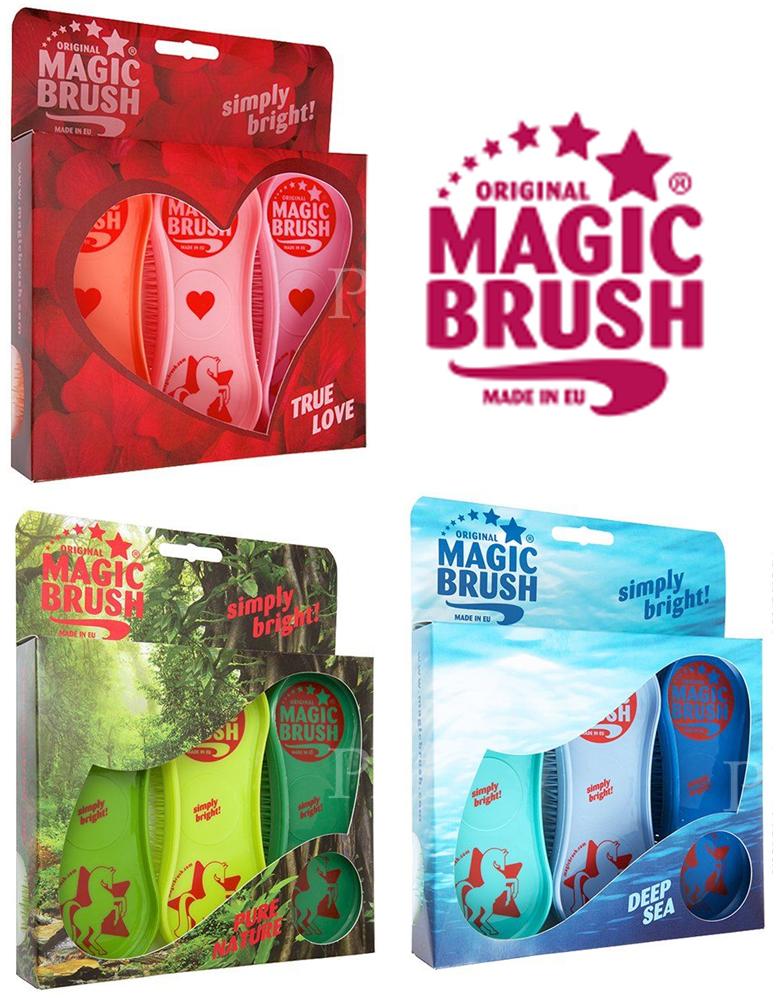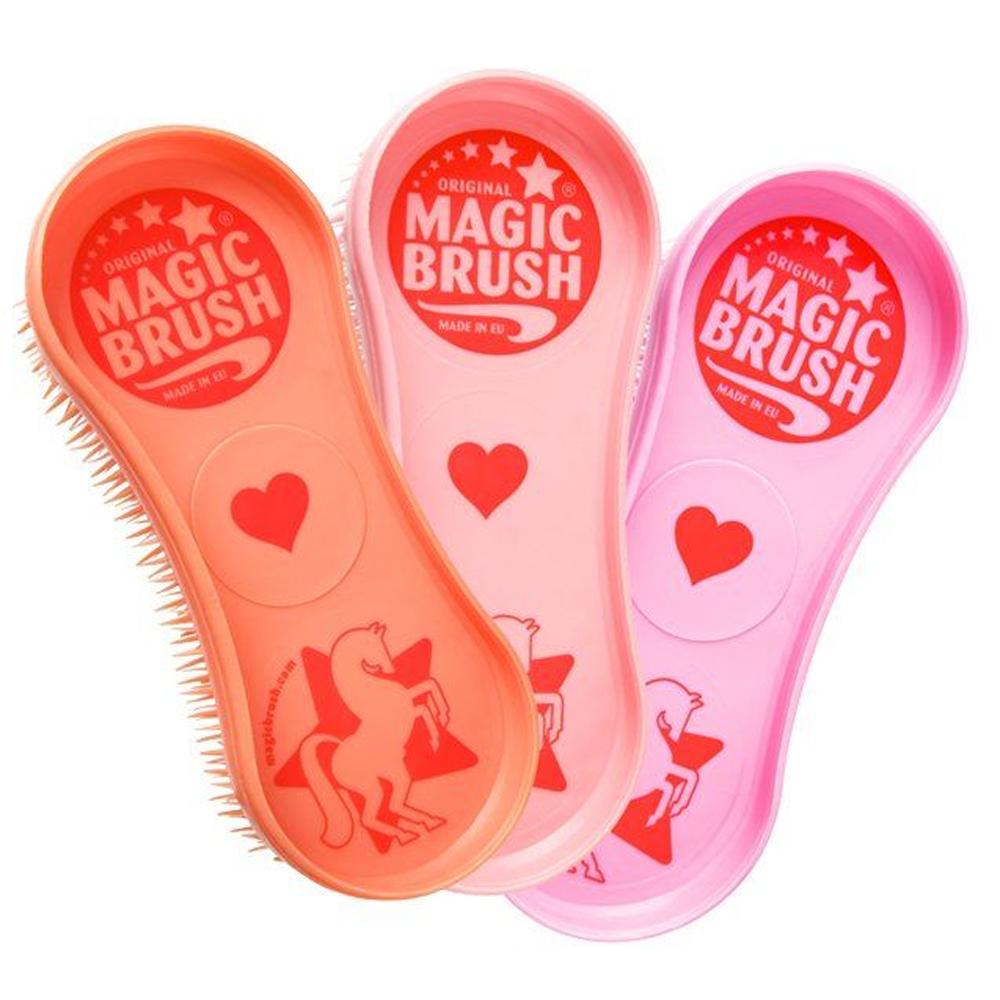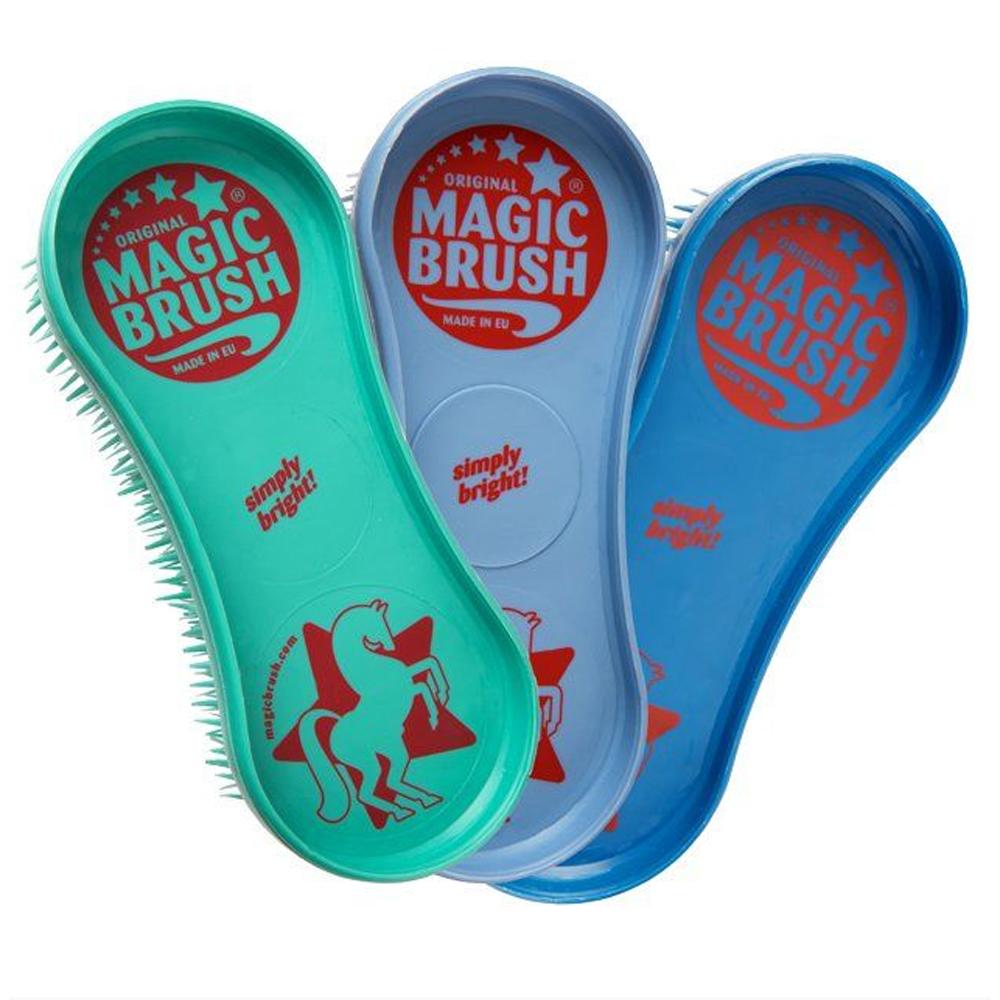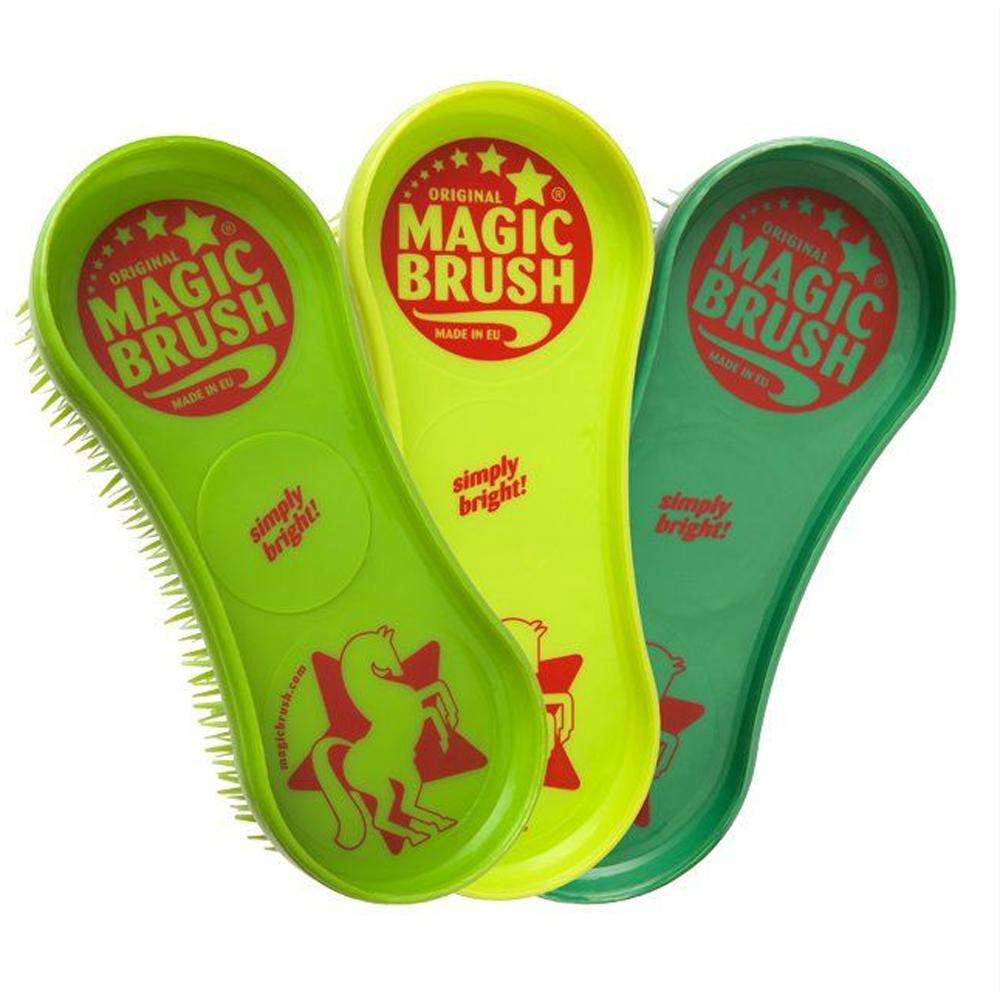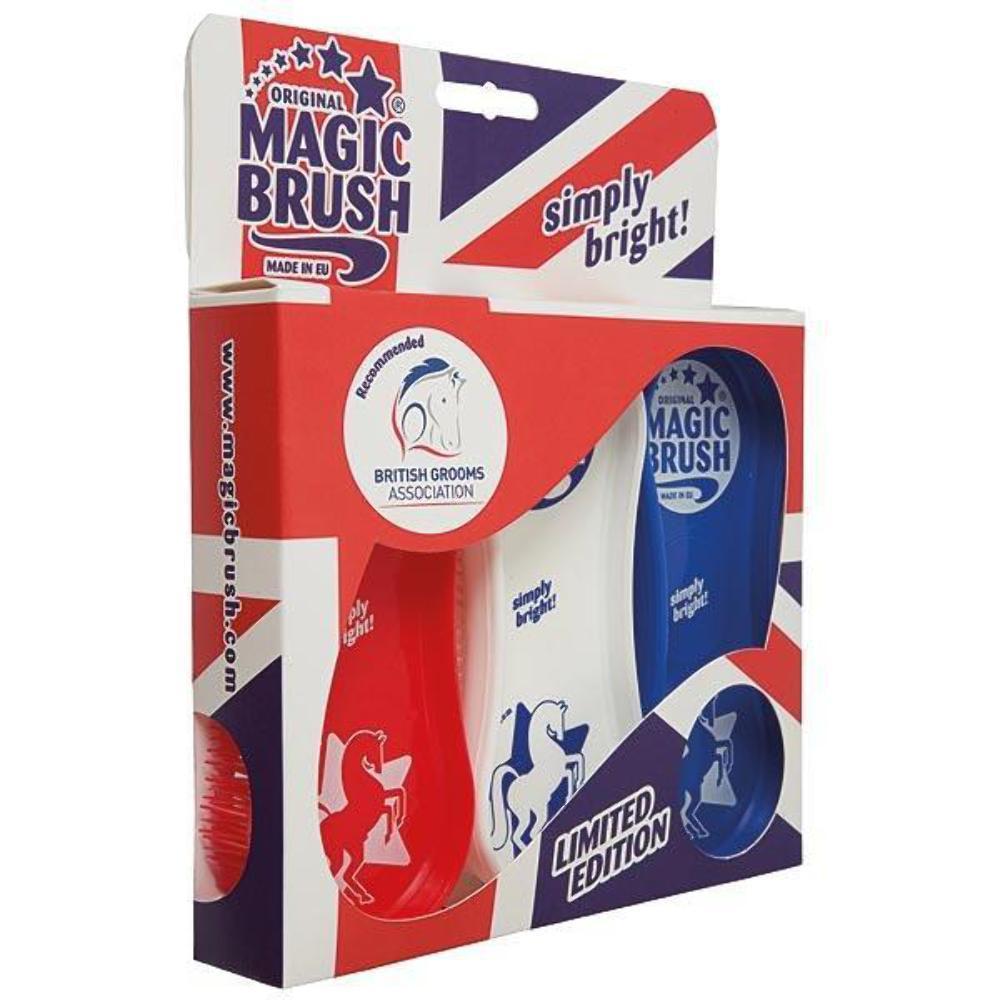 MAGIC BRUSH Horse - SET of 3,
Sorry!
We're sorry that we're currently out of stock of this product.
But, if you put your email address below we can let you know as soon as it's available.
Magic Brushes are lightweight and easy to hold.
The special bristles remove dried sweat, mud and dirt efficiently and quickly. 
The special structure and shape of the bristles cleans and massages at the same time, 
Suitable for hoof, leg and coat grooming.
Suitable for use on sensitive areas.
Great choice for cleaning hooves. 
Optimal for maintaining the coat during moulting and is ideal for use during shampooing. 
Suitable for use with every kind of horse hair.
Ensures clean clothes, boots and saddle pads!
Removes horse hair and dirt from Riding Clothes, saddle pads and numnahs. 
Great for cleaning boots!
The brushes can even be machine washed if required
The back of the brush can be used as a sweat scraper.