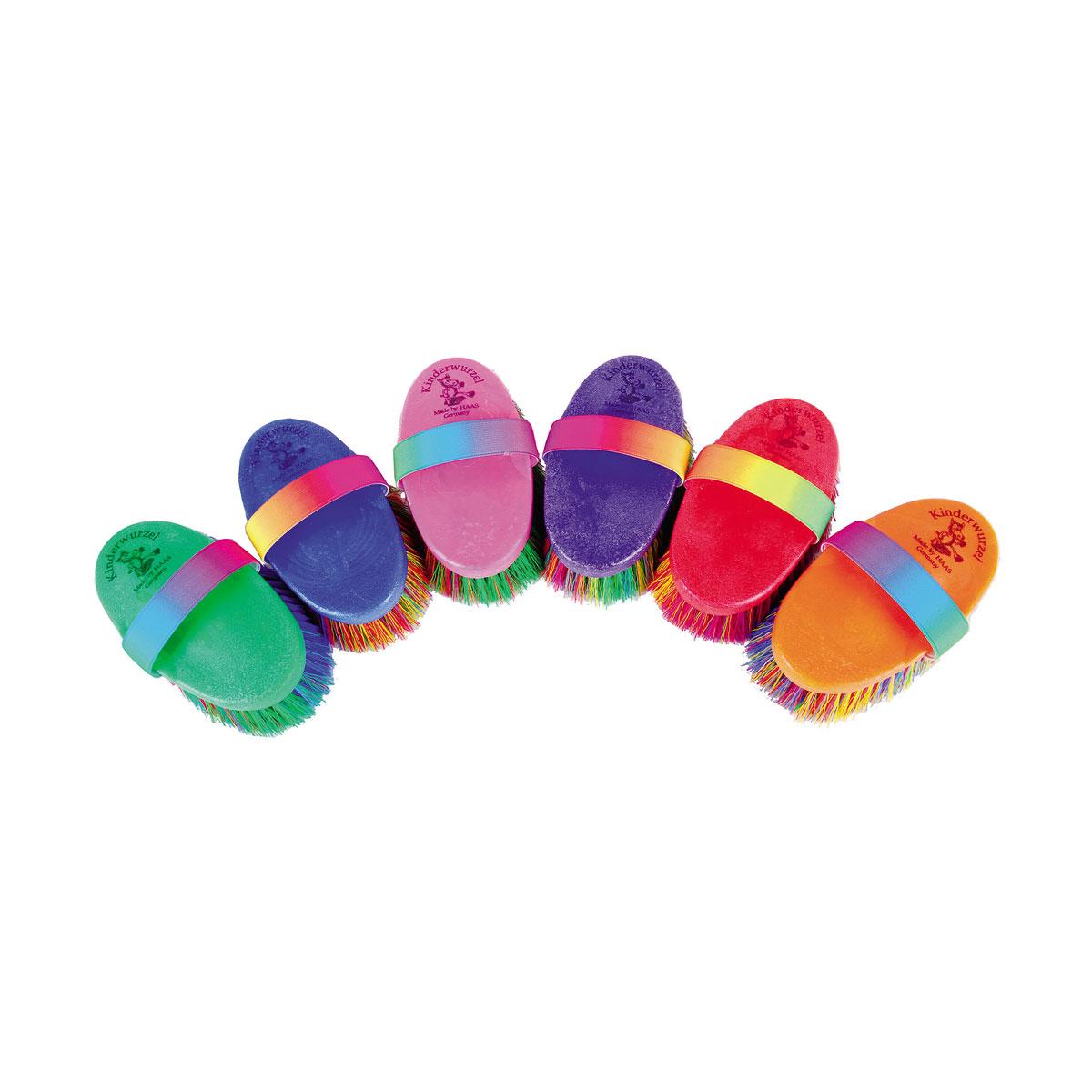 Sorry!
We're sorry that we're currently out of stock of this product.
But, if you put your email address below we can let you know as soon as it's available.
Size: 150 x 75mm | 
VARIOUS COLOURS 
Children's brush with rice root bristles for intensive grooming with special rainbow strap for children.
(Please note that colour sent will vary depending on stock. Please e-mail if you would like to check available colours)