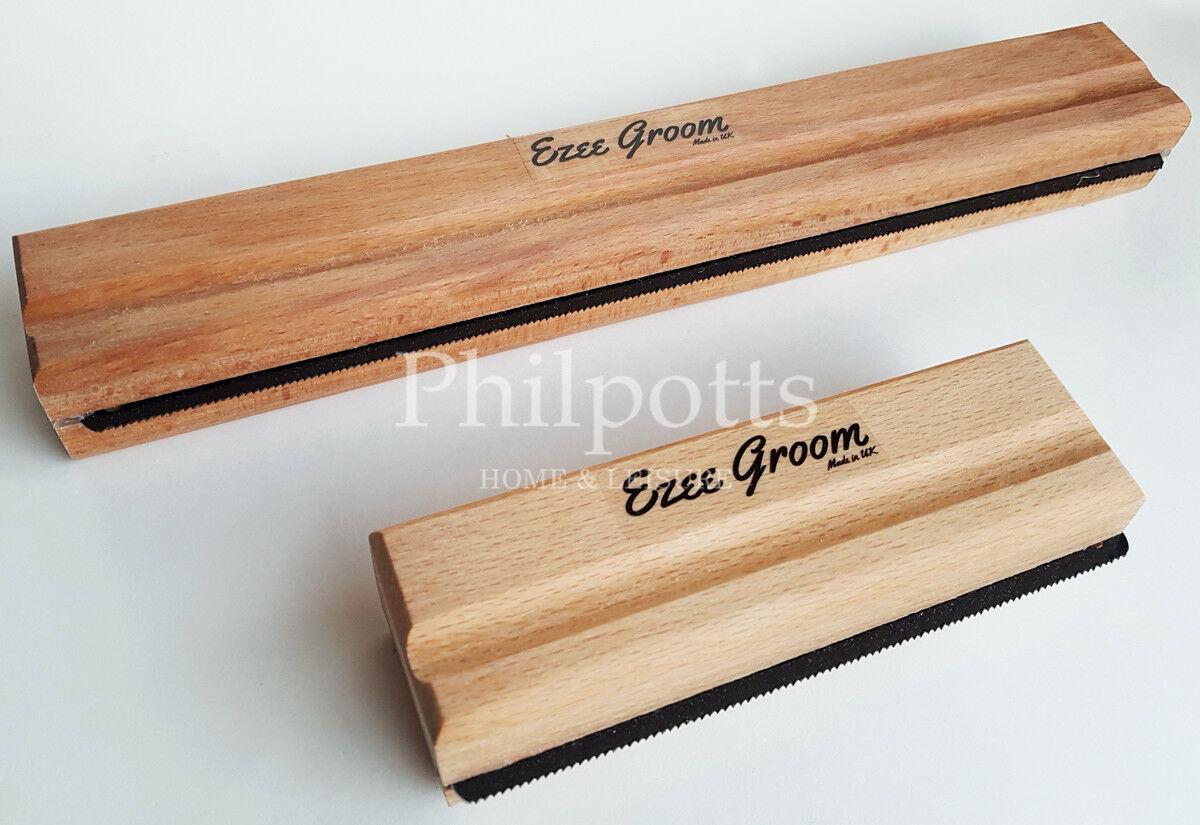 Ezee Groom - Shedding Tool
Sorry!
We're sorry that we're currently out of stock of this product.
But, if you put your email address below we can let you know as soon as it's available.
Ezee Groom Equine / Canine Shedding Tools
Made in the UK out solid hardwood, these indispensable tools are designed for removing loose hair and dirt from your horse and / or dog without causing any discomfort.
The tool's simple and ergonomic design produce flawless results, rejuvenating even the thickest of coats and thinning out winter coat / dead and shedding hair quickly and effectively. It is gentle to use and doesn't pull the hair or cause discomfort.
Suitable for even the most sensitive of animals.
The Ezee Groom has been designed with longevity in mind; its serrated blade is made of hardened steel to withstand the test of time and resist wear and tear. 
Large - approximately 27 cm long
Small - approximately 13.5cm