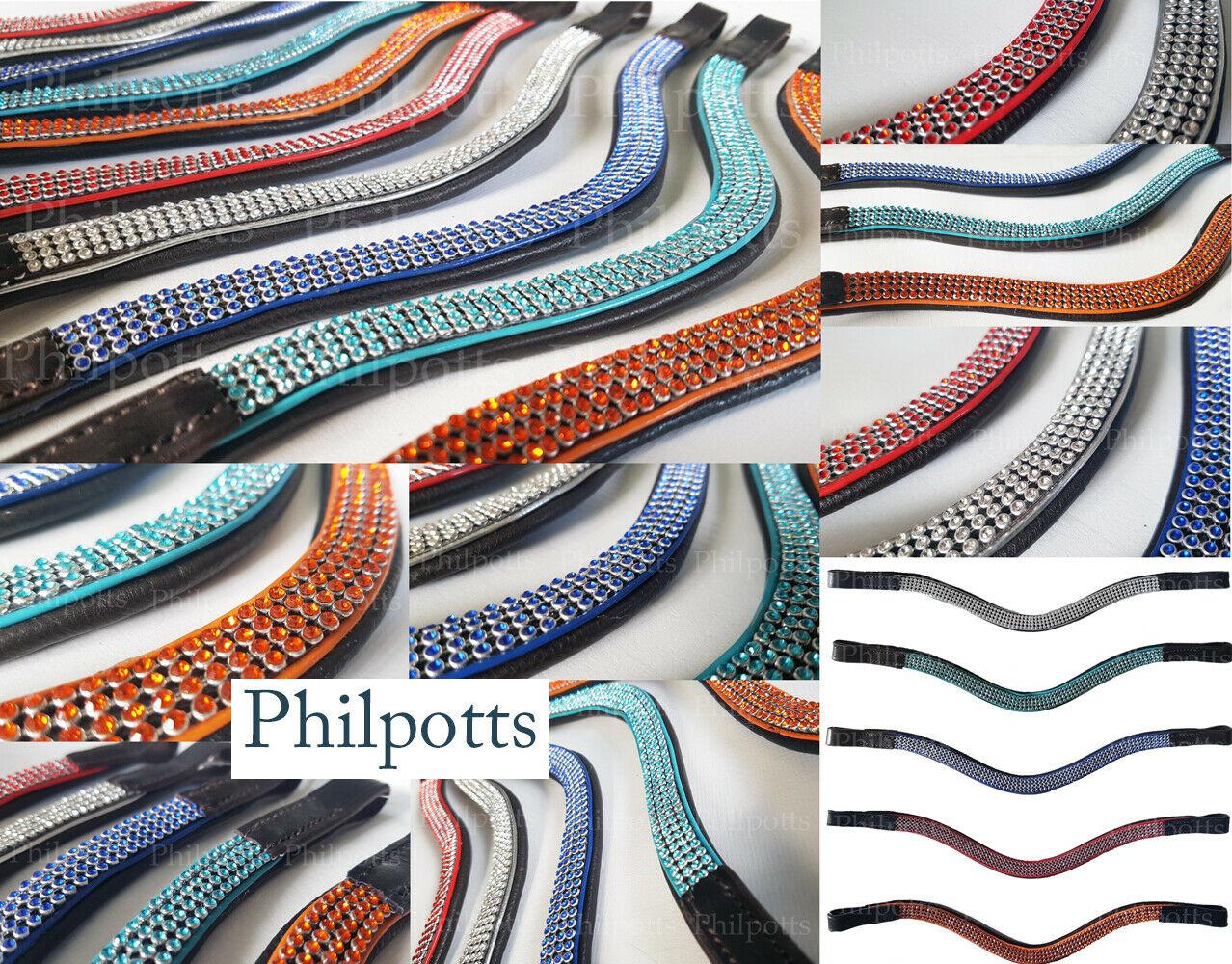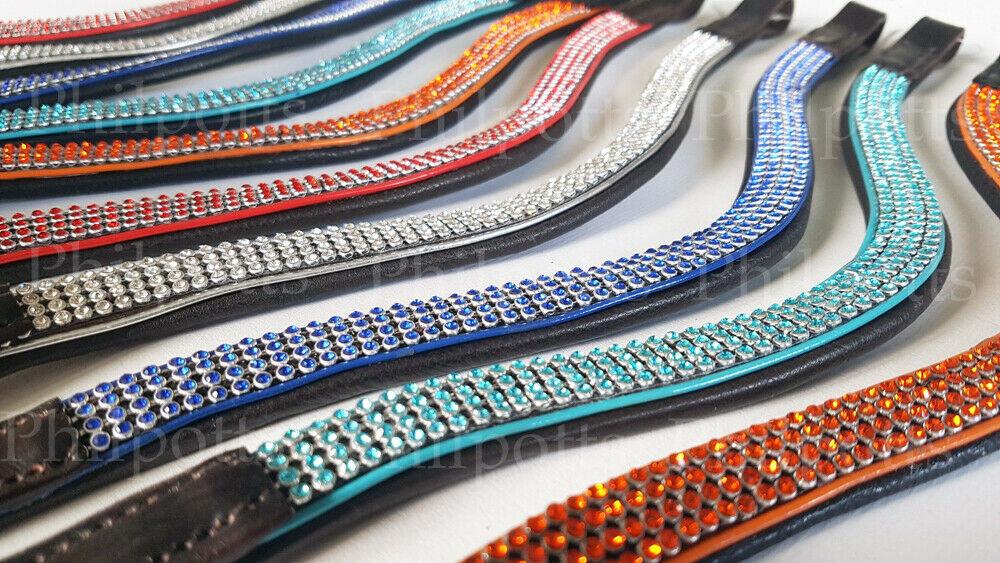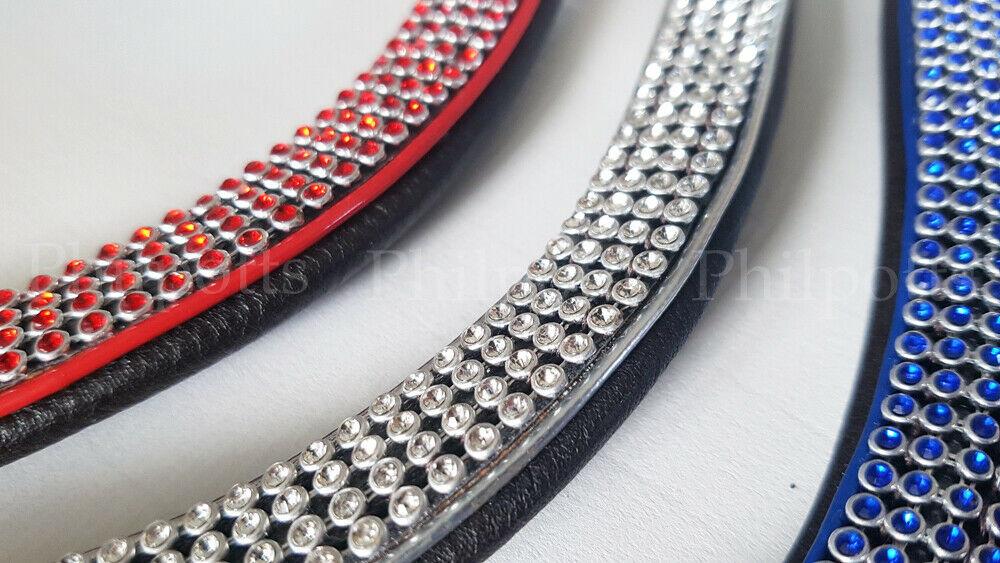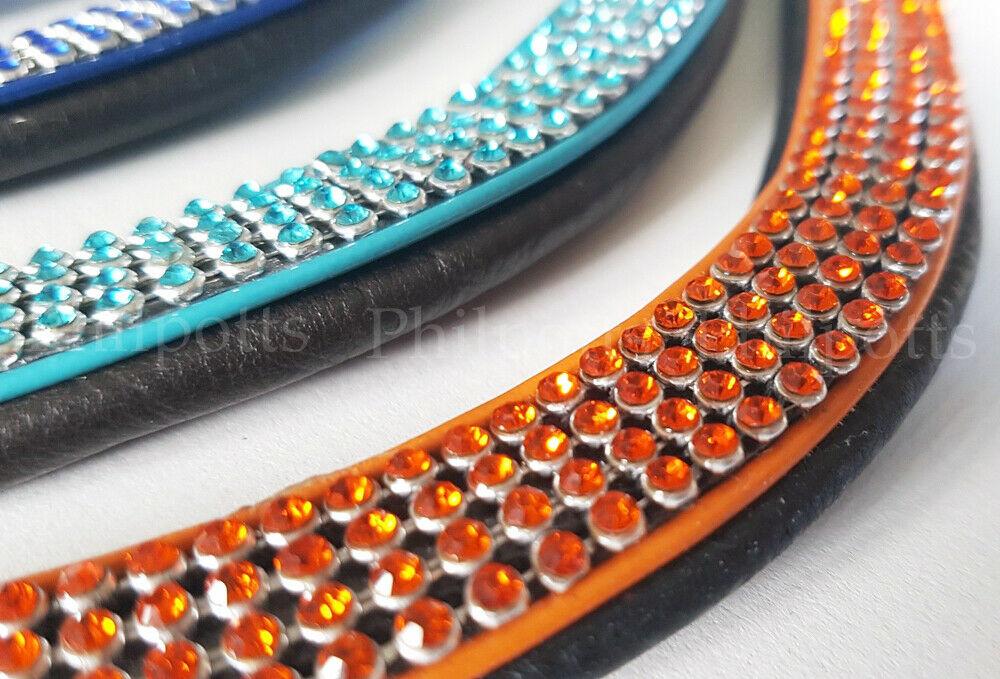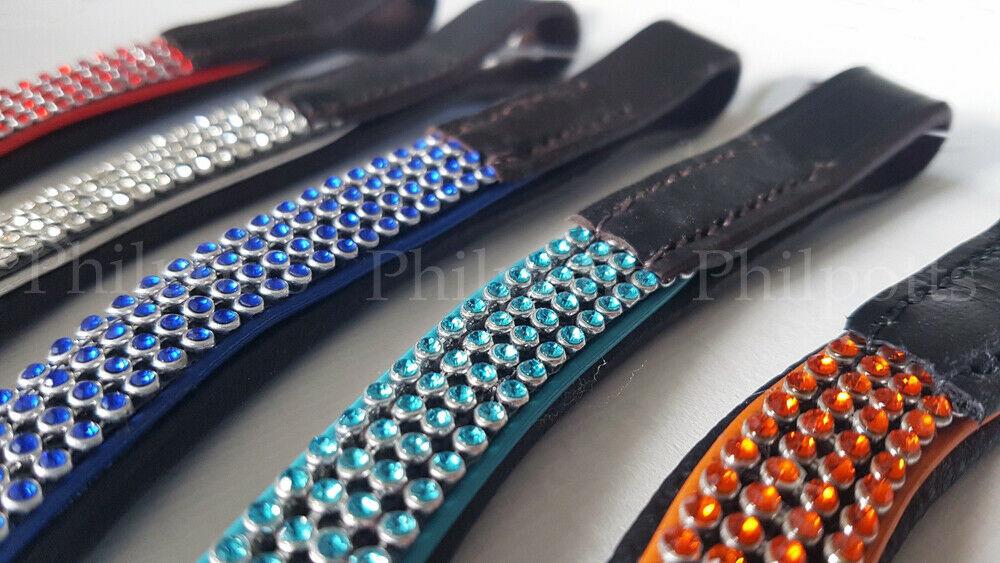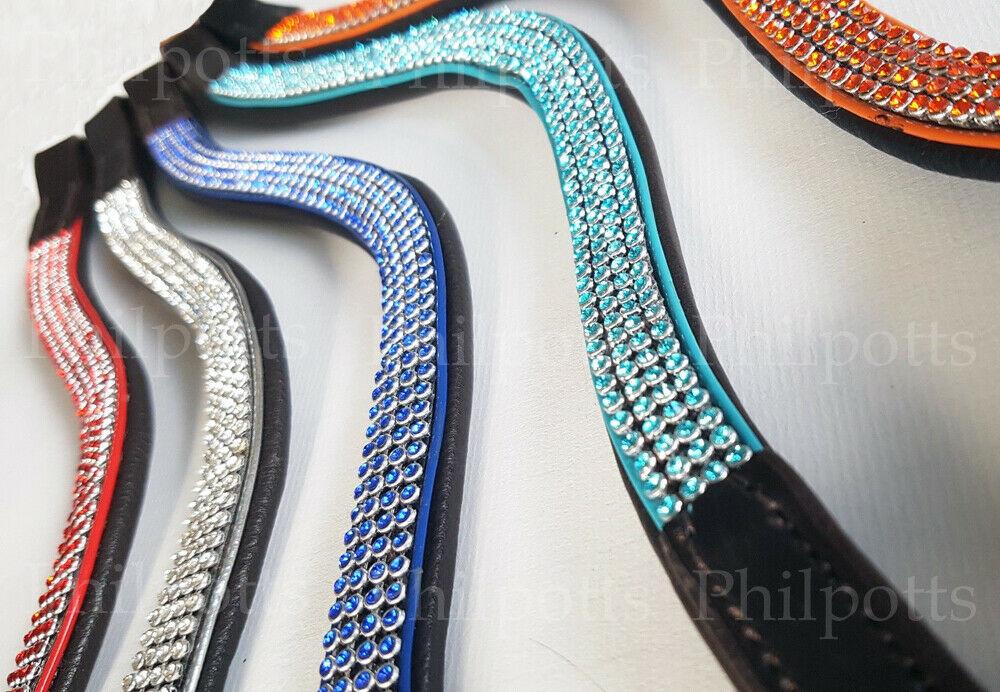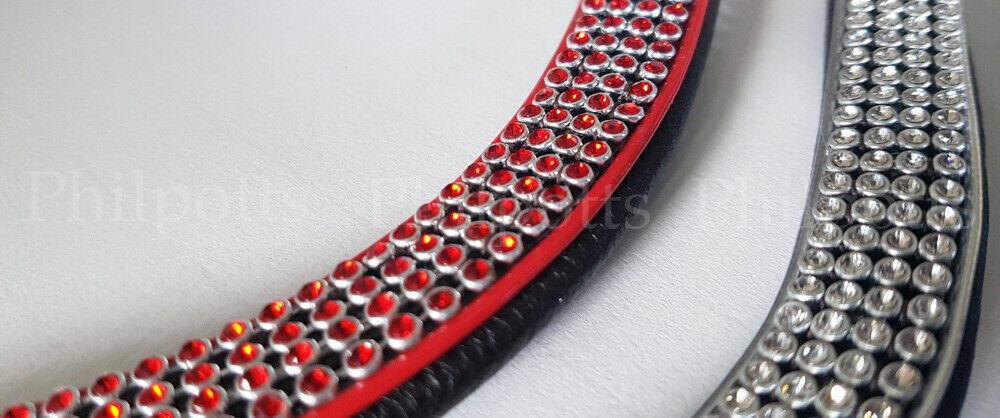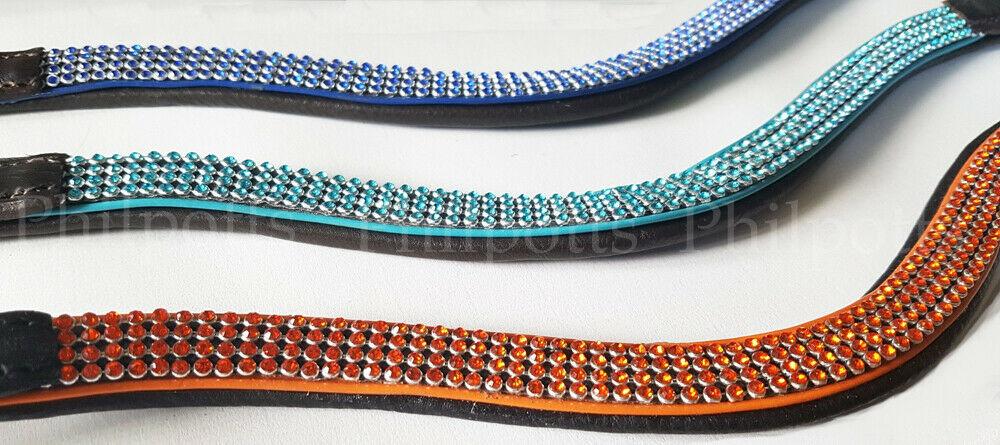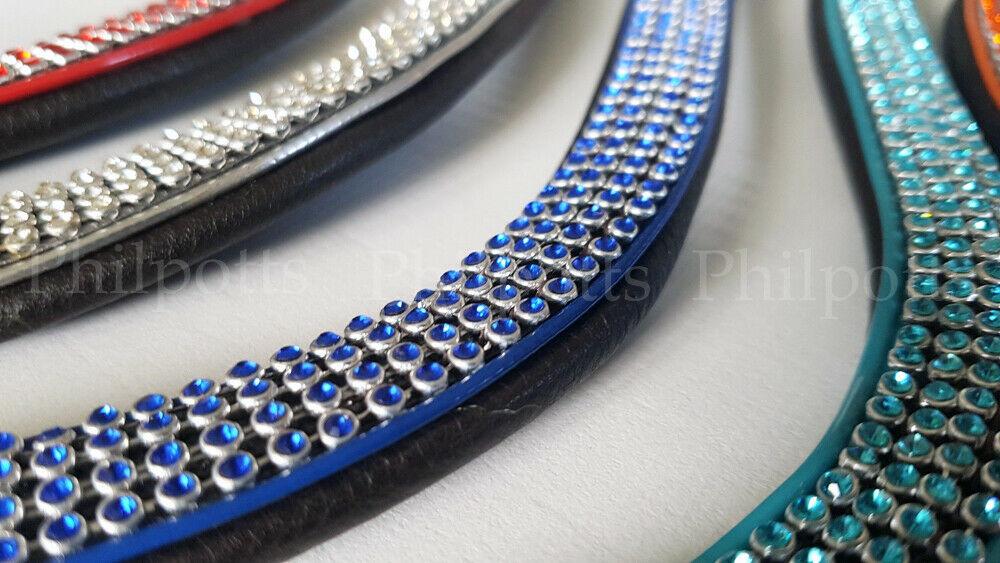 4 ROW Bling Diamante Crystal LEATHER BROWBAND
Sorry!
We're sorry that we're currently out of stock of this product.
But, if you put your email address below we can let you know as soon as it's available.
This Sparkle, Bling Browband features 4 rows of diamante crystals in a curved, wave design.
Soft Quality Leather with a Wave design
4 Rows of Diamante Crystals (each crystal is approx 2mm diameter) 
Crystals are set in a chain using a metal setting
Soft Padding
AVAILABLE SIZES:  PONY, COB, FULL
Approximate measurements are below
(please note that length measurements are taken end to end, excluding the wave)
Length
PONY - approx 36cm (14") 
COB - approx 39cm (15")
FULL - approx 41cm (16") 
Loop sizes (approx) 3cm
Width - All sizes approx 2cm 
Depth - All sizes approx 9mm deep